SpecWood Products, inc.
Displays ~ Crates ~ Baskets
(205)755-6016   Fax (205)755-3678   1-800-322-5343
---
Item #NKS-Hutch L
---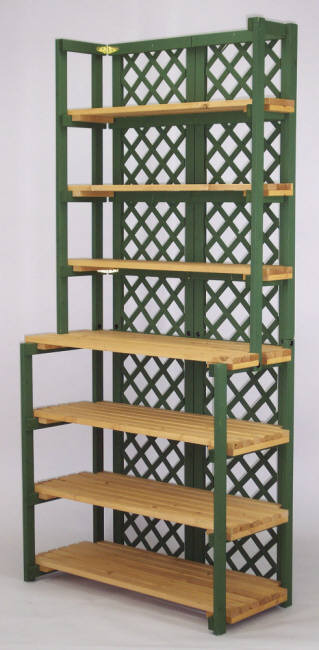 Item #NKS-Hutch L -- $175.00 ea. with lattice (pictured)
Item #NKS-Hutch -- $161.00 ea. without lattice (not pictured)
Folding shelf unit with 7 removable shelves - 72"H X 35"W X 17"D
Pictured Hunter Green Frame/Oak Stained Shelves
Available in Black, Cherry, Early American, Hunter Green,
Natural, Oak Stain, Weatherwood.
Click here for a larger sample of colors.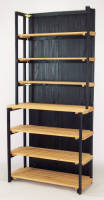 This unit is also available with a solid back.
Click here to see a larger picture.
Item #NKS-Hutch C
---
2019 Specwood Products, Inc., 900 Lumac Rd., Clanton, AL 35045
(205)755-6016, 1-800-322-5343, Fax (205)755-3678